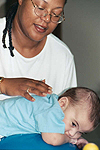 Families value our therapists' warmth, consistent skills, and new ideas.
The foundation of our work is our understanding of our families' lives – their priorities and daily life concerns. Mutual respect is built as we together invest time and energy to uncover the unique picture of each child. Our engagement skills enable us to problem solve together with our families…and sometimes arrive at solutions that are surprisingly simple! We share our clinical skills through interactive collaboration with families. We know we're succeeding when families are empowered to meet their children's needs through the everyday routines that form the essence of their lives.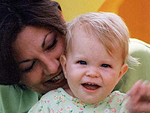 Therapists value Arcadia's personal and innovative approach to therapy, our community vision, and exceptional therapy support.
Who know that a company could be brimming with such creativity and color! Arcadia knows that when therapists are content, they are free to share the best of themselves with their families.