We need PTs, OTs and SLPs to join Arcadia and work to meet the needs of families.
Whatever is important to families is a priority for us! The diagnoses of the children we support include cerebral palsy, cognitive disability, autism, seizure disorder, global delays and genetic disorders. Their ages range from infant to young adult. We serve the entire Phoenix area, as well as several regions around the state including Yuma, Lake Havasu City, and Kingman. All of our services take place in families' homes and community locations like neighborhood parks and the local McDonald's Playland…wherever the families' lives unfold and creative problem solving needs exist.
We have full time and part time positions, competitive salaries, and meaningful benefits.
Consider with us a world of possibilities!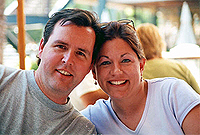 Arcadia Therapy Services
...It's Where You Really Want to Be.